Utility workers pull resident to safety, help put out fire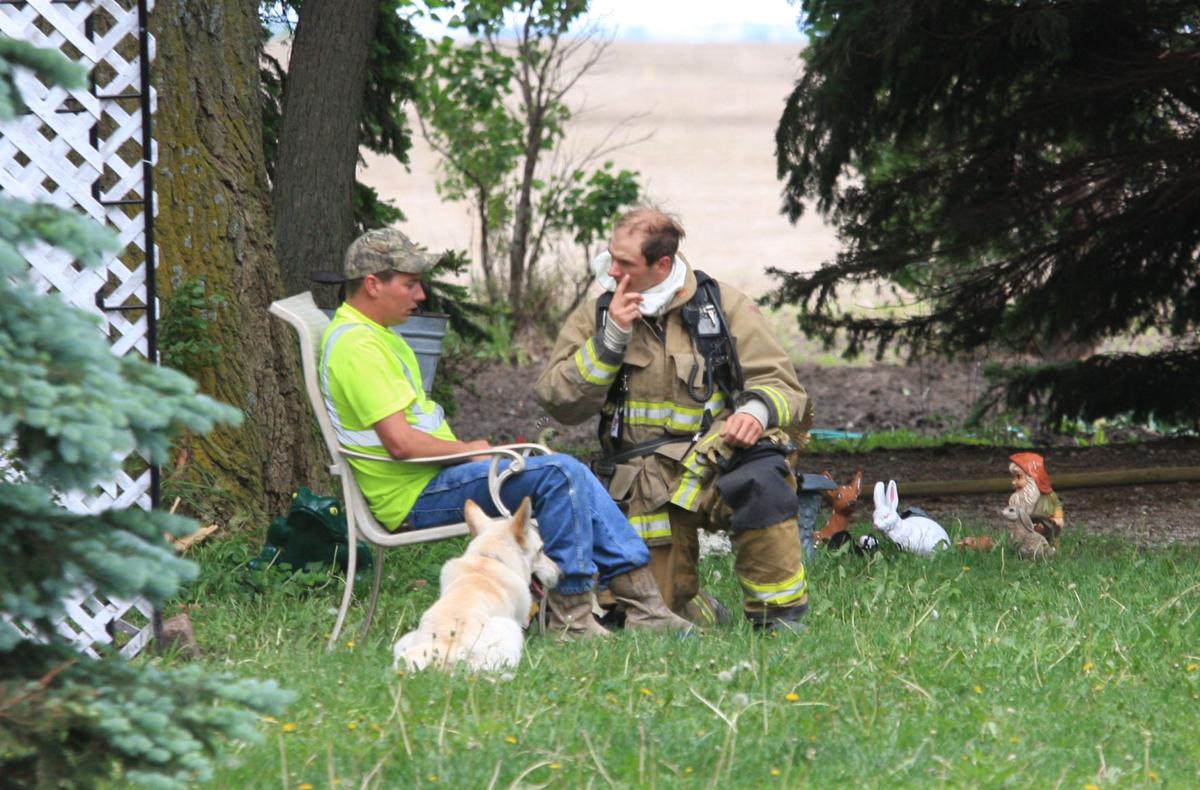 WAHOO – Cries for help from a nearby home the afternoon of May 18 drew utility workers from working on phone lines to the aid of Barbara Phillips, who was attempting to escape a fire in her rural Colon home.
A crew with Telcom Construction of Omaha was working near the intersection of county roads 12 and T, northeast of Colon, when they heard the cries for help.
The workers found Phillips attempting to escape her home from the front door.
Telcom workers Trask Sampley and John Griffin entered the house and helped pull Phillips to safety, while fellow worker Jerry Mayo dialed 911.
Mayo said he helped attend to Phillips while Sampley and Griffin re-entered the home to start putting out the fire.
Colon Fire Department was called to the scene, followed by Cedar Bluffs Fire and Rescue for mutual aid.
Cedar Bluffs Fire Chief Rob Benke said it appeared that Phillips' oxygen system had caught fire.
Griffin said when he went into the home he helped put a couple of fire spots out, but couldn't see much.
Sampley was treated on site for smoke inhalation and taken to Fremont Area Medical Center by the Cedar Bluffs Rescue Squad.
Benke said the Telcom workers were "heroes" and that the situation could have been much worse with the oxygen tanks in the house.
Colon Firefighter Chris Meduna said it was a miracle that the utility crew was as close as they were to hear Phillips' cries for help.
"Sometimes God puts you in the right place at the right time," Meduna said.